elfnullelf video studio for digital events: Reach your audience and meet with German policymakers from wherever you are
In today's fast-paced digital age, effective political communication is paramount for connecting with constituents, engaging in meaningful discussions, and shaping public opinion. As the political landscape continues to evolve, embracing innovative ways to reach and interact with the audience has become a necessity. Enter our state-of-the-art video studio for political communication – a dynamic hub that enables seamless digital events and discussions, connecting clients and participants from across the globe.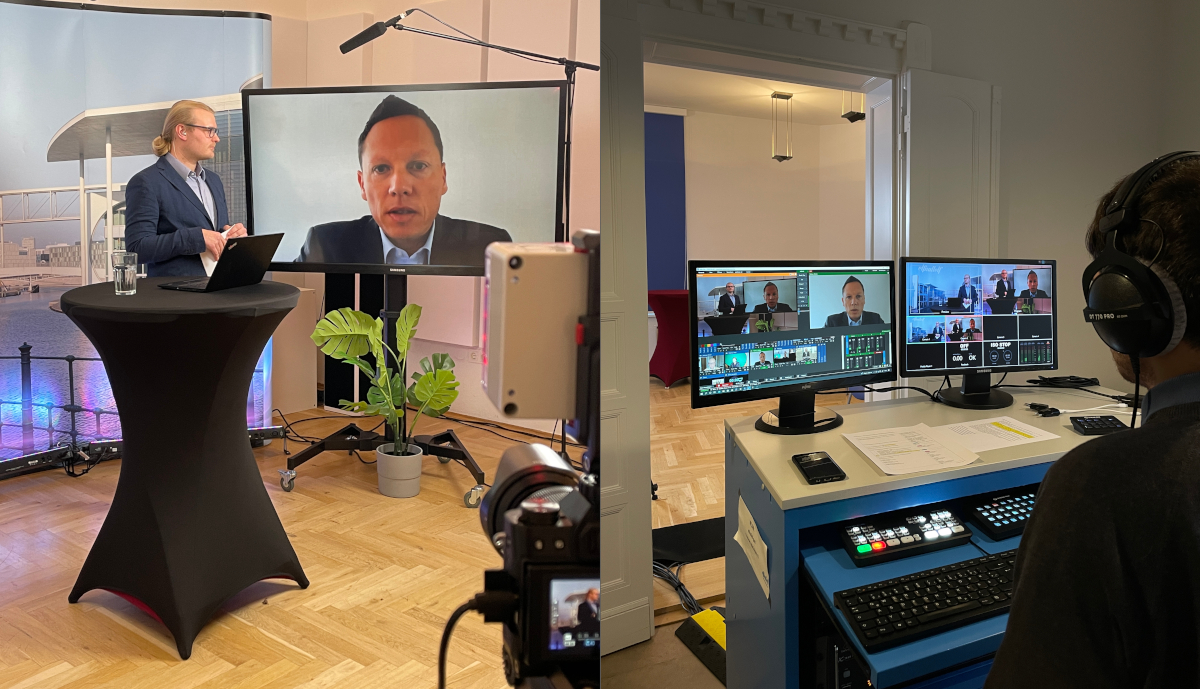 Unveiling a New Era of Political Engagement
Gone are the days when traditional rallies and town hall meetings were the sole means of reaching constituents. Our video studio harnesses the power of advanced technology to deliver a revolutionary approach to political communication. By breaking geographical barriers, we empower companies, associations, foundations and other organizations to host engaging digital events that transcend borders, enabling them to connect with their audience in real-time.
Global Reach, Personalized Connection
One of the most remarkable features of our video studio is the ability to bring individuals from different corners of the world into the heart of the event where they meet prominent figures from German politics as discussion guests. You can participate in our events from wherever you are, eliminating the need for costly travel and logistical challenges. Our video studio seamlessly integrates remote speakers, allowing them to share their insights and ideas without leaving their location. This global reach fosters a more comprehensive dialogue, enriching the conversation with diverse viewpoints and experiences.
For example we already hosted these kind of virtual events:
round tables
press conferences
interviews
panel discussions
Interested? Contact us for more information how we can host your event.